Act locally
to avoid scam
Anonymous payment gateways
are very unsafe
Cheques payments
are not recommended
СЕПАРАТОР ОСУШИТЕЛЬ
Вихревой газожидкостной сепаратор СЦВ-5О (СЦВ-8О) ("осушка") предназначен для глубокой очистки сжатого (компремированного) газа от капельной, мелкодисперсной, аэрозольной влаги и механических примесей...
Show more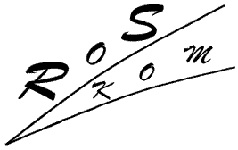 Published
November 27, 2017
Modified
February 12, 2018
Seller
РоСКом
(reg. on July 29, 2016)
Contact seller
Add to watchlist
Вихревой газожидкостной сепаратор СЦВ-5О (СЦВ-8О) ("осушка") предназначен для глубокой очистки сжатого (компремированного) газа от капельной, мелкодисперсной, аэрозольной влаги и механических примесей с понижением точки росы.

Сепаратор применяется на предприятиях пищевой, легкой, химической, металлообрабатывающей, мебельной, цементной и других отраслях промышленности где необходима осушка газа.

Сепаратор СЦВ-5О (СЦВ-8О). На вход сепаратора подается газовый поток с определенными параметрами. Сепаратор удаляет взвешенную влагу при данных параметрах газа. Если газовый поток на входе в сепаратор охладить, то на входе в сепаратор появится дополнительная взвешенная влага, которая удалится сепаратором. Для охлаждения газа и (или) получения дополнительной взвешенной влаги может быть использован блок охлаждения:

оборудование с использованием холодильного агрегата;
оборудование с использованием сопел или дросселированием;
оборудование с использованием эффекта Ранга.
You must log in or register a new account in order to contact the advertiser.