Act locally
to avoid scam
Anonymous payment gateways
are very unsafe
Cheques payments
are not recommended
ОБОРУДОВАНИЕ
Компания «СТАРГ» имеет 10-летний опыт работы в области продажи запорной арматуры, контрольно-измерительных приборов и элементов трубопровода для строительных организаций, коммунального хозяйства и т.д...
Show more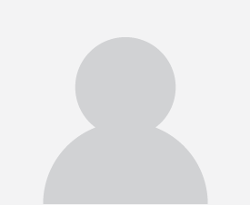 Contact seller
Add to watchlist
Компания «СТАРГ» имеет 10-летний опыт работы в области продажи запорной арматуры, контрольно-измерительных приборов и элементов трубопровода для строительных организаций, коммунального хозяйства и т.д. Имеем возможность поставлять:
1. Задвижки, затворы, клапаны, шаровые краны, вентили из стали, чугуна, нержавеющих сплавов, всех диаметров и на различное давление, на воду, нефть и газ, от производителей!
2.Отводы, переходы, тройники, фланцы всех диаметров и на различные давления.
3.Контрольно-измерительные приборы различного назначения (манометры, термометры, весовое оборудование, счетчики воды, газа и электроэнергии)
Наша компания является официальным дилером ОАО Завод «ВОДОПРИБОР» (г. Москва) (см. сайт , рубрика партнеры) и DENDOR (Польша) , а также партнёром представителя марки LD (ООО «ЧелябинскСпецГражданСтрой») Продукцию данных предприятий (счетчики воды, фильтры, затворы, задвижки и т.д.) мы предлагаем по отпускным ценам завода-изготовителя и ниже!!!!!!!!!
You must log in or register a new account in order to contact the advertiser.