Act locally
to avoid scam
Anonymous payment gateways
are very unsafe
Cheques payments
are not recommended
Кабельный инклинометр
Инклинометр предназначен для непрерывного измерения азимута и зенитного угла скважины, а также ориентации отклонителя относительно магнитного меридиана, либо плоскости наклона скважины. Ориентация отн...
Show more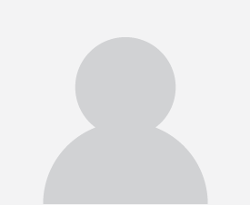 Published
October 13, 2016
Seller
Ayrat
(reg. on September 28, 2016)
Contact seller
Add to watchlist
Инклинометр предназначен для непрерывного измерения азимута и зенитного угла скважины, а также ориентации отклонителя относительно магнитного меридиана, либо плоскости наклона скважины. Ориентация относительно магнитного меридиана производится в вертикальном стволе при зенитном угле до 3°. При зенитном угле больше 3° ориентация осуществляется относительно плоскости наклона. Для проведения обоих вариантов ориентации инклинометр по требованию заказчика комплектуется дополнительным ориентирующим устройством. Кроме того, наземная панель инклинометра измеряет глубину по кабелю и производит ее коррекцию по магнитным меткам. Канал глубины работает с цифровыми измерителеми. Питание скважинного прибора и прием-передача измерительной информации между скважинным и наземным приборами осуществляется по одножильному каротажному кабелю. Предусмотрена работа скважинного прибора с любым регистратором без панели. Скважинный прибор инклинометра не содержит подвижных частей. Его блок датчиков содержит жестко закреплённые феррозонды и акселерометры. Для оценки неоднородности магнитного поля производится замер напряженности магнитного поля.
You must log in or register a new account in order to contact the advertiser.