Act locally
to avoid scam
Anonymous payment gateways
are very unsafe
Cheques payments
are not recommended
Нефтегазовый сепаратор
Нефтегазовый сепаратор обеспечивает применение центробежной, гравитационной и фильтрационной технологий очистки газа, в связи с чем, имеет следующие особенности конструкции: строго горизонтальное испо...
Show more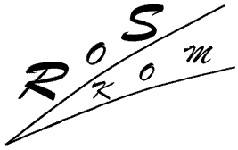 Published
February 12, 2018
Seller
РоСКом
(reg. on July 29, 2016)
Contact seller
Add to watchlist
Нефтегазовый сепаратор обеспечивает применение центробежной, гравитационной и фильтрационной технологий очистки газа, в связи с чем, имеет следующие особенности конструкции:

строго горизонтальное исполнение Нефтегазового сепаратора с центробежным сепаратором установленным на его корпусе вертикально (физическое положение в пространстве);
ввод газожидкостного потока в нижнюю емкость Нефтегазового сепаратора;
обязательное наличие входного, выходного, сливного и дренажного патрубков;
Нефтегазовый сепаратор имеет два сосуда – нижняя емкость для предварительного разделения газожидкостного потока и верхняя для последующей очистки газа.
You must log in or register a new account in order to contact the advertiser.