Act locally
to avoid scam
Anonymous payment gateways
are very unsafe
Cheques payments
are not recommended
Трубы НКТ,СБТ,Обсадные!Калий Хлористый Гост !
У нас налажены постоянные закупки Метало проката , Труб Насосно-компрессорных, Труб обсадных ,Швеллеров ,Балок ! И не тока !С ведущих заводов-изготовителей и надёжные поставки с собственного склада ко...
Show more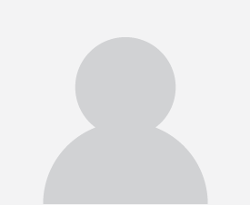 Seller
Иван
(reg. on July 27, 2016)
Contact seller
Add to watchlist
Location of item
Address
Пермский край,Город Пермь
У нас налажены постоянные закупки Метало проката , Труб Насосно-компрессорных, Труб обсадных ,Швеллеров ,Балок ! И не тока !С ведущих заводов-изготовителей и надёжные поставки с собственного склада конечным потребителям!
По низкой цене в наличии - Труба диаметром от 73х5,5 класс прочности К ! ГОСТ 633-80, 10-10,5м, !Так же есть классы Д,К,N-80(Н80)!
Трубы Обсадные - От 146х7мм,гр,пр,Д,исп,А до 426х11мм,гр,пр,Д !Все в наличии и с документами !
Сертификат имеется ! Фото по запросу !
Мы всегда готовы проконсультировать вас !
Цены обсуждаются индивидуально!
Вся продукция сертифицирована!
!Имеем возможность продукцию отгружать вагонами!
Калий хлористый розовый – ГОСТ4568-95
Калий хлористый белый – ГОСТ4568-95
Калий хлористый – ТУ сорт 1- 55% К2О
Калий хлористый – ТУ сорт 2- 45% К2О
Селитра аммиачная, марки Б, ГОСТ 2-2013
Карбамид, марки Б, ГОСТ 2081-10
Кальций хлористый гост 450-77
Медный купорос
Селитра аммиачная некодиционная
Сметкий карбамид селитра(некодиция)
Имеем возможность продукцию отгружать вагонами!
Уверены, что в лице ООО «Нэкк» Вы найдёте выгодного партнёра и надёжного поставщика.
You must log in or register a new account in order to contact the advertiser.