Act locally
to avoid scam
Anonymous payment gateways
are very unsafe
Cheques payments
are not recommended
СЕПАРАТОР ВЛАГОМАСЛООТДЕЛИТЕЛЬ
Сепаратор влагомаслоотделитель (ВМО) – СЦВ-5А (СЦВ-8А), (А-автоматика); СЦВ-5Б (СЦВ-8Б) (Б-базовая модель) предназначен для очистки сжатого воздуха от капельной, мелкодисперсной, аэрозольной влаги и м...
Show more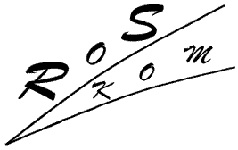 Published
November 27, 2017
Seller
РоСКом
(reg. on July 29, 2016)
Contact seller
Add to watchlist
Сепаратор влагомаслоотделитель (ВМО) – СЦВ-5А (СЦВ-8А), (А-автоматика); СЦВ-5Б (СЦВ-8Б) (Б-базовая модель) предназначен для очистки сжатого воздуха от капельной, мелкодисперсной, аэрозольной влаги и механических примесей, осуществляет тонкую очистку сжатого воздуха. Имеет защиту против залпового удара.

Влагомаслоотделитель применяется на предприятиях использующих в своем производстве сжатый воздух. В соответствии с ПБ 03-576-03 не требует освидетельствования в органах Ростехнадзора. Сепаратор влагомаслоотделитель имеет отдельную накопительную емкость. В стандартном исполнении Сепаратор влагомаслоотделитель комплектуется манометром, сливным краном и ответными фланцами. В дополнительной комплектации влагомаслоотделитель может быть оборудован автоматикой слива, обогревом и утеплителем.
You must log in or register a new account in order to contact the advertiser.